februari 15, 2012 i Nowhere n' everywhere
Thjupp out there!
Nine Queens is coming up in a couple of weeks (19-25 of mars) and every girl out there has a chance to be a part of it! if I wasn't already in, I would definitely take the chance to get there!
Click on the picture to see my Nine Queens caricature
Last year at Nine Queens it was one of my best weeks ever on skis, no joking, and I got to do things I've only dreamt of before. Sunrise & sunset shoot, jump an awesome jump built as a castle, work together with professional photographers to receive incredible pictures and as a bonus, you get to ski with the best females skiers in the world.
All you have to do is to send in a video with your best tricks to the "Wanna be a Queen" contest, and you might receive the one and only wildcard spot! So come on, what are you waiting for? A freaking awesome week in Fiss might be waiting for you! You will find instructions right here.
Check out the castle and the Big Air Competition form last year:
Hope to see you there!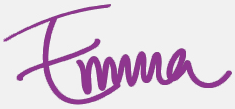 Tweet